Smart AgriMatics 2012, Paris 13-14 June 2012
Smart AgriMatics 2012, Paris 13-14 June 2012
Submitted by

Anonymous

on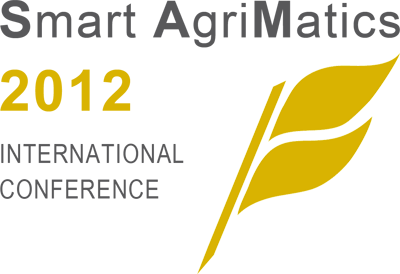 Smart AgriFood invites you to participate in the International conference Smart AgriMatics.
Smart AgriMatics is a joint conference of three projects funded by the European Commission, under the 7th Framework Programme. The three projects who organise the conference are agriXchange,ICT-AGRI ERA-NET and SmartAgriFood. The commonality between these projects is that from different perspectives they all deal with the future use of ICT and robotics in the agri-food sector. As a matter of fact, this will be the focus of this conference.
Workshops in small interactive groups form the heart of the conference, in which presentations alternate with hands-on exercises or real programming sessions. Of course there will be ample of room for spontaneous and informal meetings for creative ideas.
The conference will start with a plenary opening session to introduce the workshops and several key note speakers will introduce some interesting topics on ICT and robotics in agri-food business. A plenary closing session will conclude the conference and set the agenda for the future. For that purpose we will invite key persons from leading industries in agri-food/ICT business and policy makers.
With the experience of earlier conferences (e.g. GeoFarmatics), we expect about 200 visitors, coming from software and hardware companies, farms, consultancy, agri-food business, governmental organisations and research institutes.
Please find more details about the conference and registration by visiting the web page  http://www.smartagrimatics.eu .