SmartAgriFoods in the FI-PPP Call 2 European Information Day
SmartAgriFoods in the FI-PPP Call 2 European Information Day
Submitted by

Anonymous

on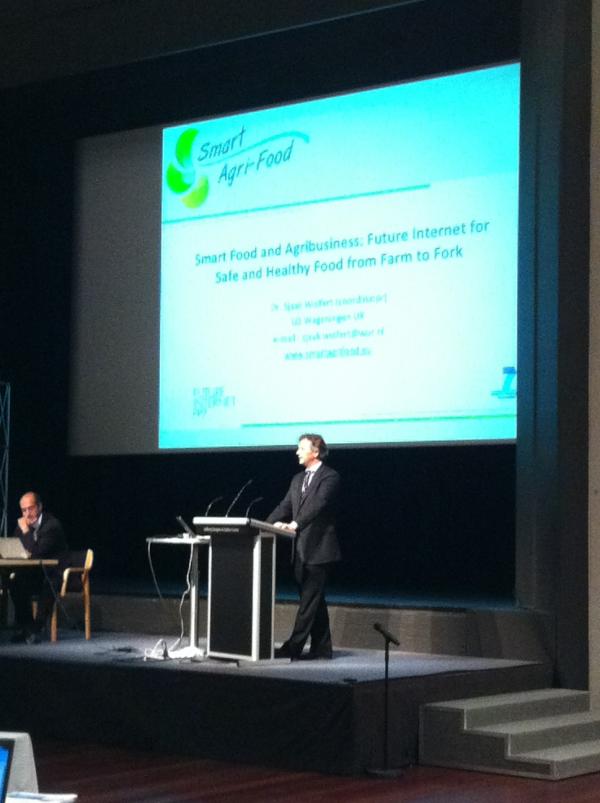 The open information day for call 2 (i.e. phase 2) of the Future Internet Public-Private Partnership (FI-PPP) aimed to provide all information potential proposers need to prepare a proposal for the call 2 was held today in Aalborg (Denmark).
The FI-PPP phase -1 projects were presented.
SmartAgriFood was sucessfully presented by the project coordinator Sjaak Wolfert.
SmartAgrimatics conference was announced at the end of the presentation.